Overview
If you're a filmmaker or composer, sign up for free to participate
Filmmakers and composers are randomly paired up to work together on an under-5-minute film (or you can sign up with a partner)
Filmmakers have 2 months to finish their edit and send it to their composer partner
Composers have 1 month to score the film and send sheet music to the orchestra
A panel of judges reviews the films
The chosen films are screened at the Science Museum of Minnesota with an orchestra performing the scores live
Theme
The 2019 theme to inspire your filmmaking/composing is "unseen."
Details
For full challenge details, visit this page.
Important Dates
March 3 – sign up ends
May 5 – films due
June 2 – scores due
July 20 – screening
About the Orchestra
The Film Score Fest Orchestra features 18 professional musicians. The ensemble includes one of every standard orchestral instrument, plus saxophone, drum set, and piano. Our featured instrument in 2019 is theremin.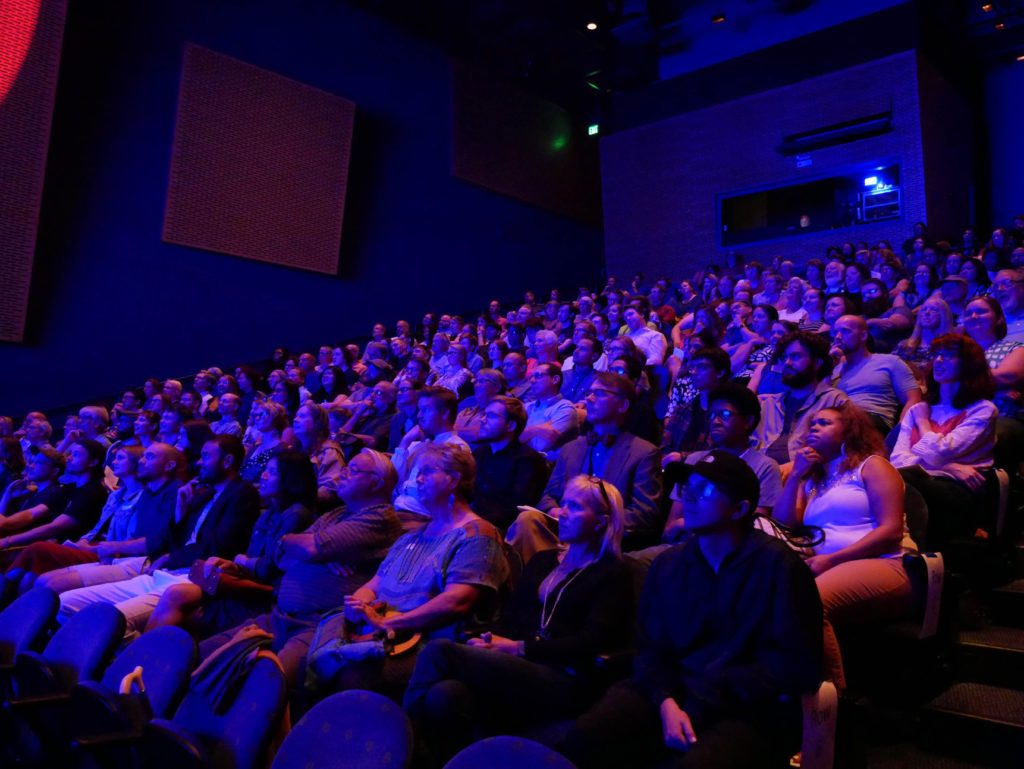 About the Festival
Started in 2014 by the MNKINO video-making community and the Composer Quest podcast, Film Score Fest has become an annual celebration of local creativity and talent. More than 100 new short films have been created for this festival, by amateurs and professionals, from a 5-year-old's first stop-motion animation to 64-year-old's personal search for peace.
Film Score Fest has been featured by Kare 11, MPR, the Pioneer Press, and the Star Tribune. For press inquiries, contact info [at] filmscorefest [dot] org.
"The idea of showing newly made films by local filmmakers with a live orchestra is something that is so special and revolutionary that it must happen again, and grow!"

John Akre, MinnAnimate festival director and Film Score Fest participant